Groupe Gilbert's commitment to quality involves, among other things, the implementation of an ISO 9001:2015 quality management system.
It is a powerful tool that will allow us to achieve our mission which is to become a leader in the mining, civil engineering, transport, logistics, and environmental industries.
The pursuit of excellence in the development of our organization remains a priority action. As such, we are committed to satisfy our customer's requirements in terms of quality of our services while respecting deadlines and achieving our company objectives.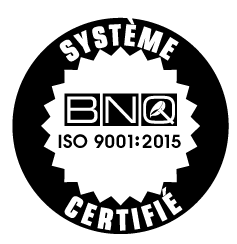 Quality Policy
This policy is based on respect and continuous improvement of a system of quality management and performance to ensure effective and consistent management in each organization that composes the Gilbert Group.
To meet this commitment, the direction provides the necessary resources for the proper conduct of its activities in an environment that is oriented towards the development of individual competencies.