About us
Our extensive experience, multidisciplinary team as well as our complementary corporate groups allow us to respect all of our project schedule, and to meet the highest standards in terms of safety, environment and quality.
Since its beginning in 1957, Le Groupe Gilbert diversifies its activities to meet its customers' growing needs. The companies within Le Groupe Gilbert stand out throughout Quebec, Nunavut, and Newfoundland and Labrador. The complementarity of each company allows Le Groupe Gilbert to realize projects, regardless of size and complexity.
Le Groupe Gilbert makes available to its clientele a complementary and multidisciplinary resource bank which main objective is to work in partnership with them.
Its numerous employees' expertise and highly efficient technical resources have allowed Le Groupe Gilbert to develop customized solutions while meeting the industry requirements at all times.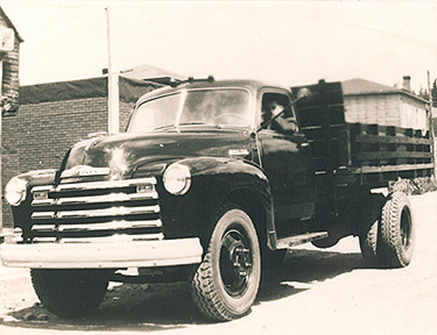 History of Le Groupe Gilbert
In 1957, Mr Fernand Gilbert was a self-employed truck driver working tirelessly on the road. He was highly admired by his children, who were dreaming of following in his footsteps someday. Who would have thought that half a century later, this family business would become the flagship to our regional and national economy in the engineering field, thanks to the audacity, perseverance and determination of a family of pioneers. An important member of this family, Rachel Gilbert, Mr Fernand Gilbert's spouse, was an exceptional woman who supported and guided her husband throughout the years.
At that time, Mr Gilbert was exclusively working in the snow removal business, with only one to three vehicles and a loader. With its outstanding achievements, this business slowly grew to specialize into various related branches of industries.
To this day, many members of this family have joined Le Groupe Gilbert. Like Fernand Gilbert, those passionate individuals have no other objective in mind but excellence.